File management solution for local and remote file storage.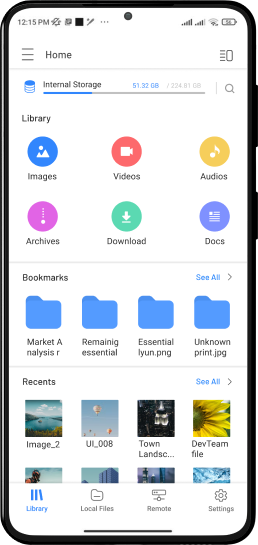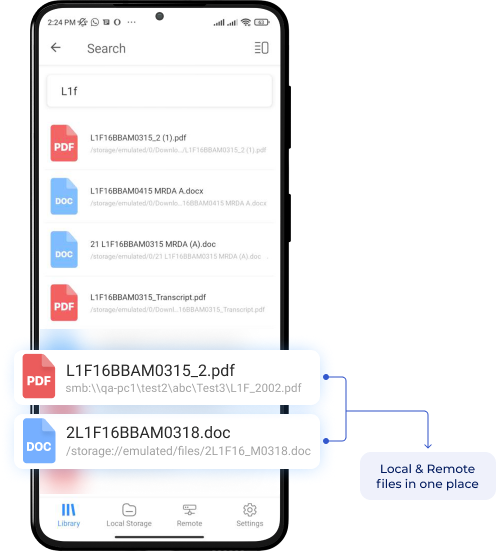 Get instant access to your files and folders stored across local and remote storage. Start by typing your desired file name and the efficient built-in search algorithm will identify and locate the file across local and remote storage instantly.
Find files stored anywhere
 Get a collective view of your stored files
 Quick search to view remote files instantly
Find all your stored files in one place. Get a collective view of your remote and locally stored photos, videos, PDFs, audio files to save time and increase efficiency.
View all file types mp3, mp4, PDF, JPEG, PNG, etc categorized in their folders.
 Get a collective view of each file type stored on the local and network storage.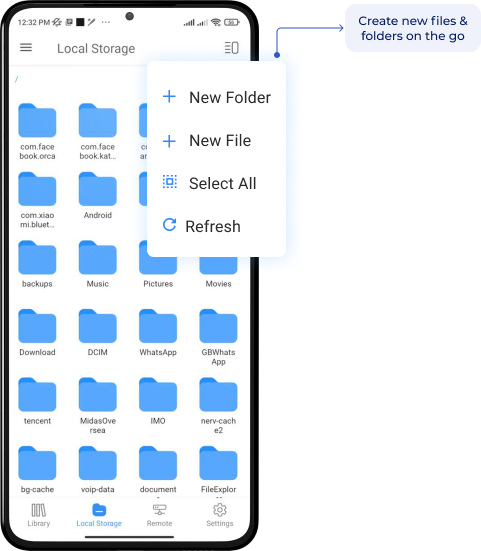 Create, Read and Edit in One Place
Whether you are working from home, running a business, or finishing a project, managing your files is always easier with this app. You can create new files on the go, read and write them, or edit the information whenever you want. No need to worry about accessing your files.
Create and store files on local or network storage
 Edit files anywhere by accessing the remote storage
 Share files easily with anyone, anytime instantly
Effective Clipboard Operations
Whether you are creating a new file or editing an existing one, maintaining your data is just so easier using effective clipboard operations.
Manage your data properly across multiple files stored locally and/or remotely without losing it.
 Copy data across files stored across local and remote storage
 Paste data across files
 Delete data across files
 Bookmark your folders
 View properties for your files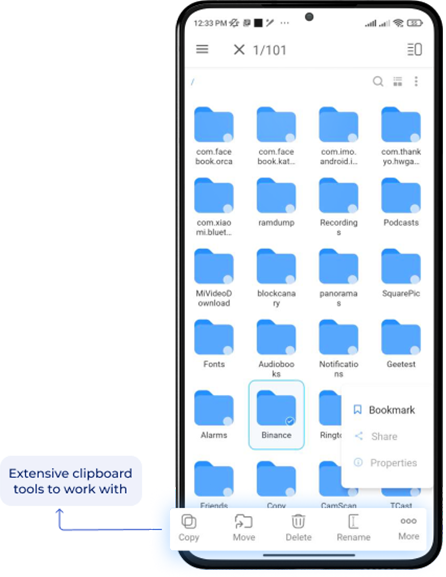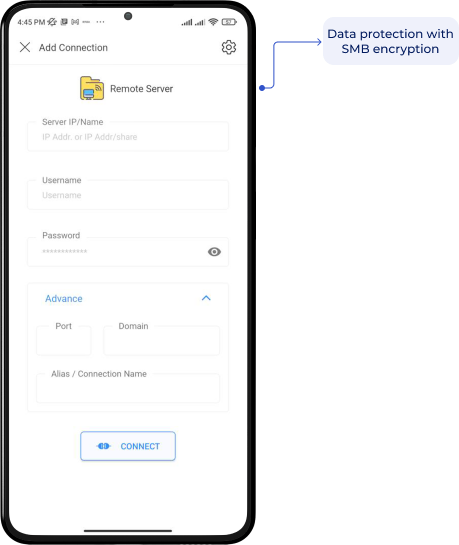 Protect Files with Encryption
Your Data belongs to you. No one else should be able to access what is yours. Connect to Azure and any SMB server, encrypt your files and share them confidently knowing no one is able to steal or misuse your data.
 Encrypt your files before sharing them with others
 Use the advanced level SMB protocol to ensure safe transfers